Hasselback Potatoes with Homemade Ranch Sauce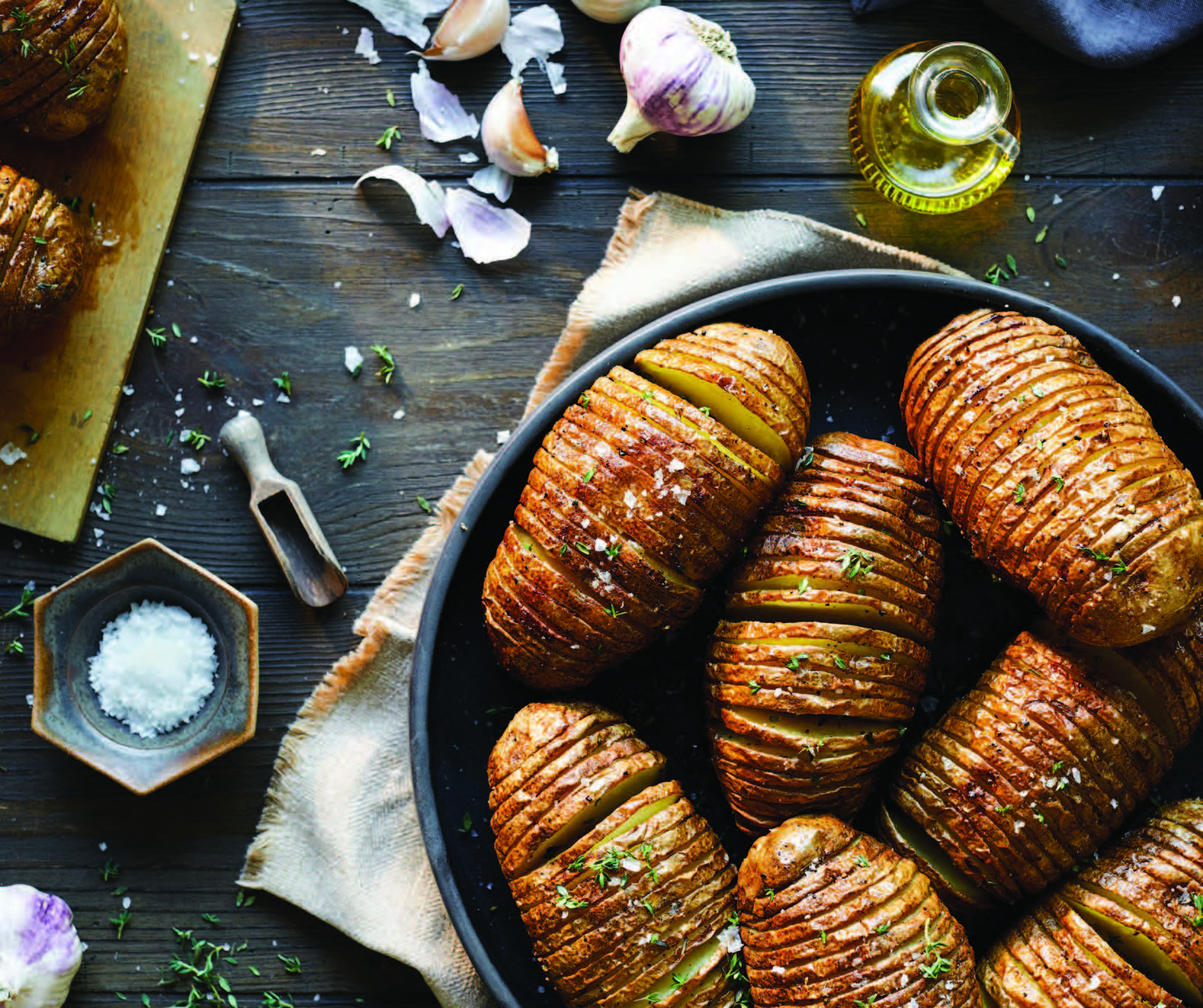 Directions
Preheat oven to 425°F. Place potatoes on a cutting board, slice potatoes width wise into thin slices about ¼-inch apart, leaving a 1/2 inch at the bottom to keep the potato intact. In a small bowl mix melted butter and olive oil together. Place potatoes in an 8 x 8-inch baking dish, season with salt and pepper, brush over half the butter/oil mixture. Bake in the oven for 30 minutes, remove from oven and brush with remaining butter mixture. Return to oven to cook for 30 minutes more or until tender.
Meanwhile in a small bowl mix together sour cream, mayonnaise, chives, garlic and onion powder. Season with salt and pepper.
Serve roasted hasselback potatoes alongside homemade ranch sauce for dipping.