Potato Latkes with Seafood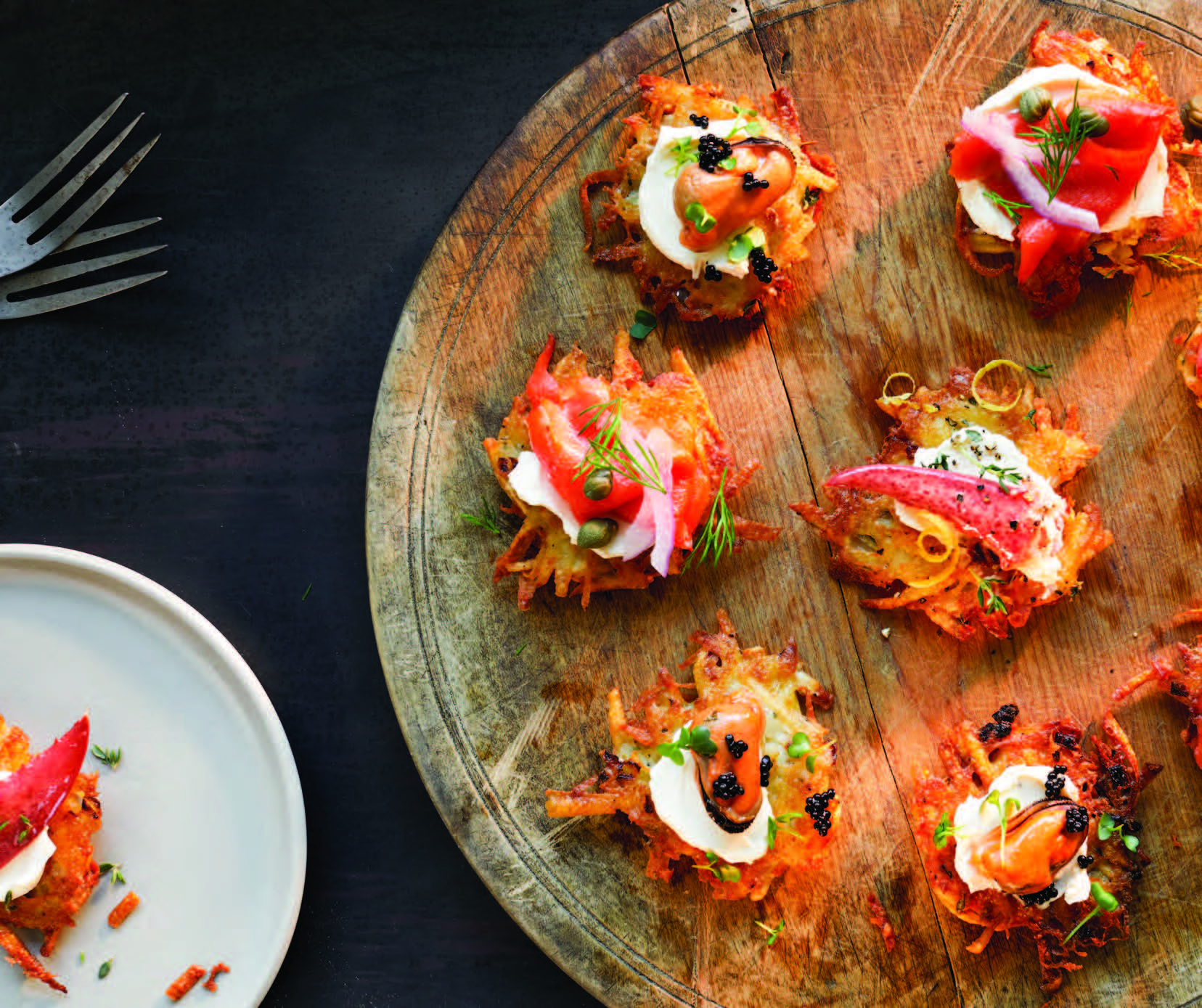 Directions
Suggested Toppings: - Smoked salmon - Steamed lobster - Steamed mussels - Caviar - Crème fraiche or cream cheese - Lemon zest - Fresh herbs like dill - Thyme and seedlings
Grate russet potatoes, add to a clean dish towel and wring out any liquid from potatoes until dry. Add potatoes to a large bowl with the onion, thyme and eggs, mix well. Season with salt and pepper.
Heat a large pan over medium high heat, add vegetable oil, once hot add latkes, about ¼ cup each. Fry until golden brown on both sides, 3 – 4 minutes.
Top latkes with various seafood toppings.