Mussel + Tomato Chowder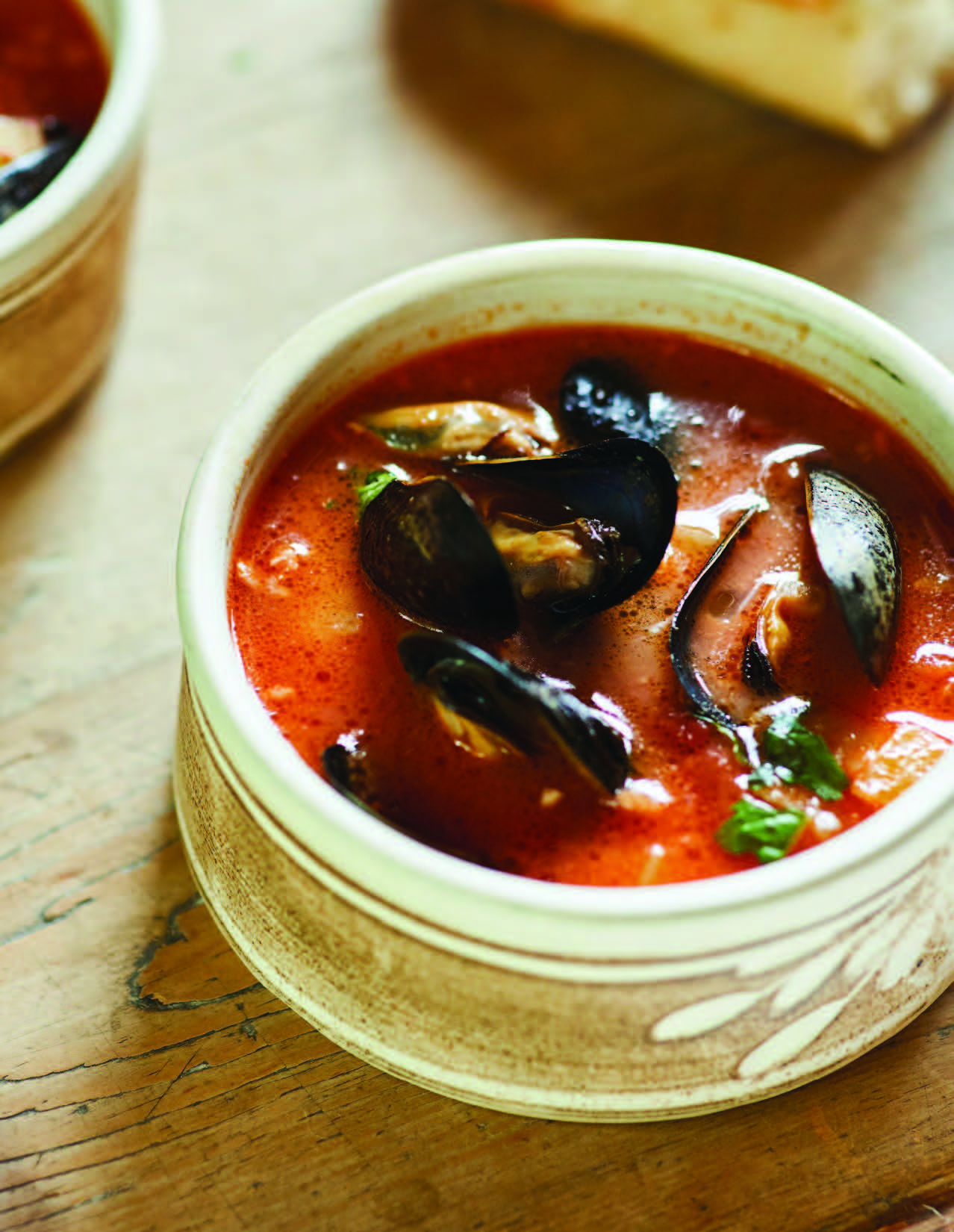 Directions
In a large pot cook bacon over low heat until the fat is rendered and bacon is crispy. Increase the heat to medium, add onions and celery and cook until translucent, 4 – 5 minutes. Add garlic and potatoes, cook for 1 minute.
Deglaze the pan with white wine and let reduce by half. Add the seafood stock and diced tomatoes, cook for 10 – 15 minutes, or until the potatoes are tender. Add the mussels and cover with a lid, cook 4 – 6 minutes or until all the mussels have opened. Stir in the cream and season with salt and pepper.
Ladle into bowls and garnish with torn basil leaves. Serve with fresh baguette.