Oma's German Potato Salad
Words and recipes by Paige Matthie The humble potato has had a rough go of things lately. What was once a staple on dinner plates across Canada has now been consigned by many to the "unhealthy" category of foods—and to me, that's a great shame. Not only are potatoes full of many essential nutrients, they're a great, cost-effective ingredient that can be enjoyed in so many ways. And
... Read More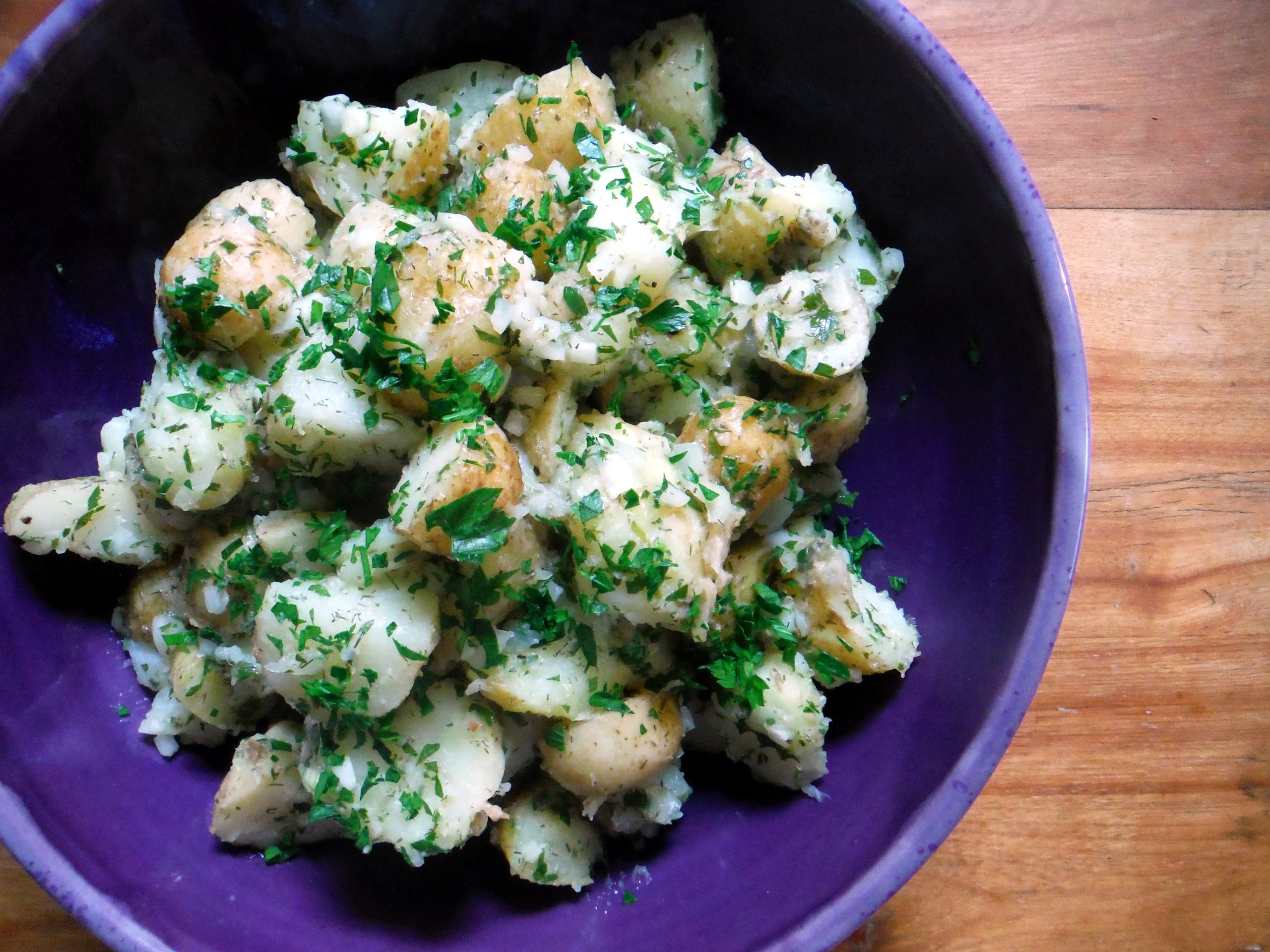 Directions
Clean the potatoes of any dirt and cut into bite-sized chunks, all about the same size for even cooking. Add to a large pot of well-salted water and bring to a boil. Cook until they are tender enough to pierce easily with a fork but not so much they are falling apart.
Meanwhile, finely chop the onion and add to a large bowl. Add the vinegar and oil and set aside. Chop the parsley and dill and add to the dressing. Then add about ¼ - ½ tsp salt and fresh ground pepper to taste. Stir until combined.
Drain the potatoes well and add to the bowl with the dressing, tossing gently and roughing up the edges a bit. Check the seasoning and adjust to your taste.
Serve warm at your next big family barbecue. Yummy.