Rainbow Borscht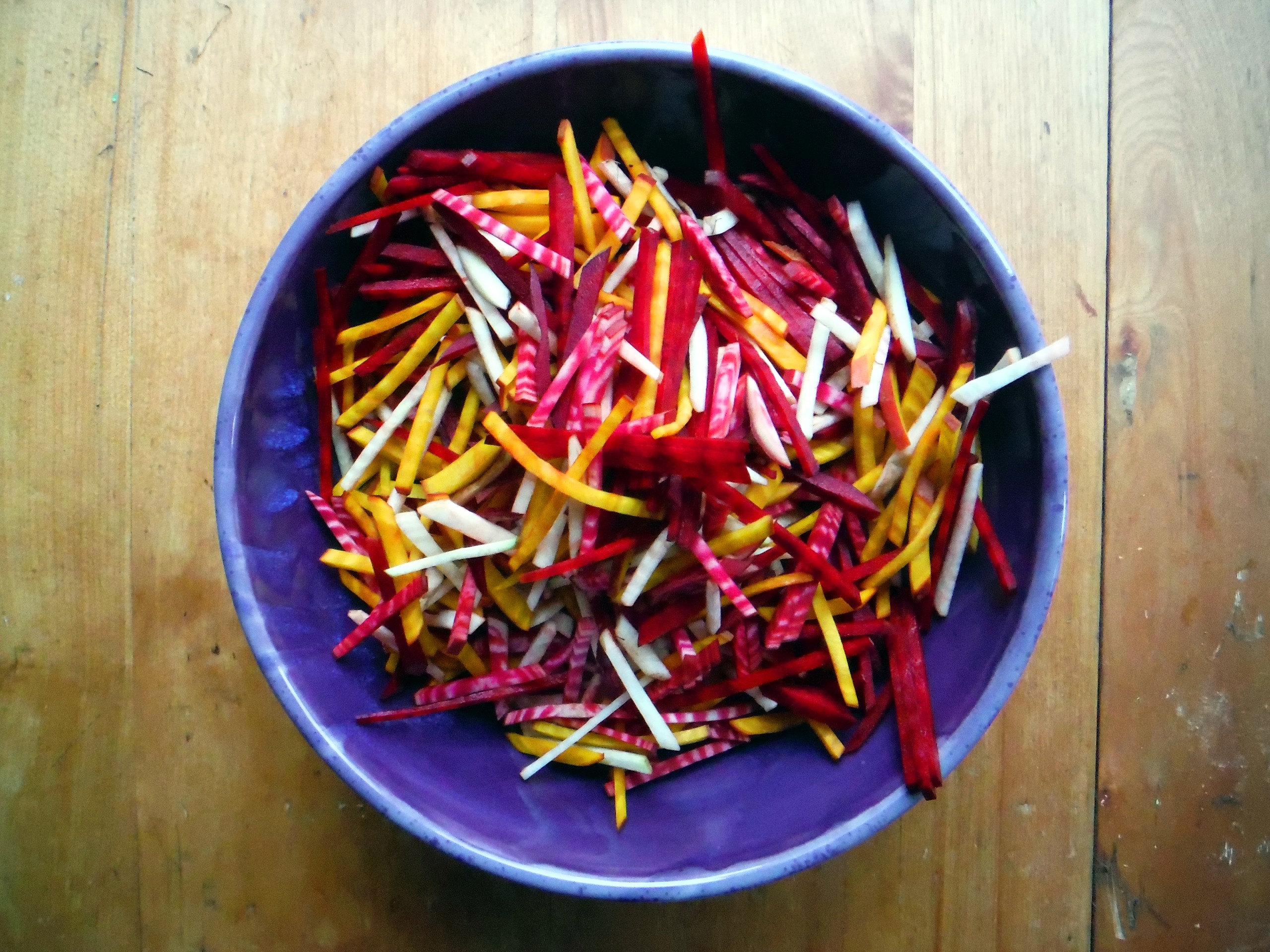 Directions
Wash and cut the tops off the beets and cut into matchsticks. If you are pressed for time you can also grate or dice them, but I find the matchstick gives a beautiful texture.
Grate the carrots and finely chop the onions. Put in a bowl together and set aside. Dice the potatoes small, and finely slice the cabbage into ribbons.
Heat a large pot on medium heat with the butter and add the carrots, onions, and ketchup. Gently sauté until the veggies soften. Add a tsp of freshly cracked black pepper and stir. Add a out 1/2 tsp of salt to season.
Tip in the potatoes, beets and cabbage and stir to mix it all together. Cook on medium, stirring frequently, for about 2-3 minutes, then top up with beef stock.
Bring to a boil and then turn the heat down to simmer for about 30 minutes.
Once finished, check for seasoning, and add the lemon juice and chopped dill. Serve up with a dollop of sour cream and dive in!